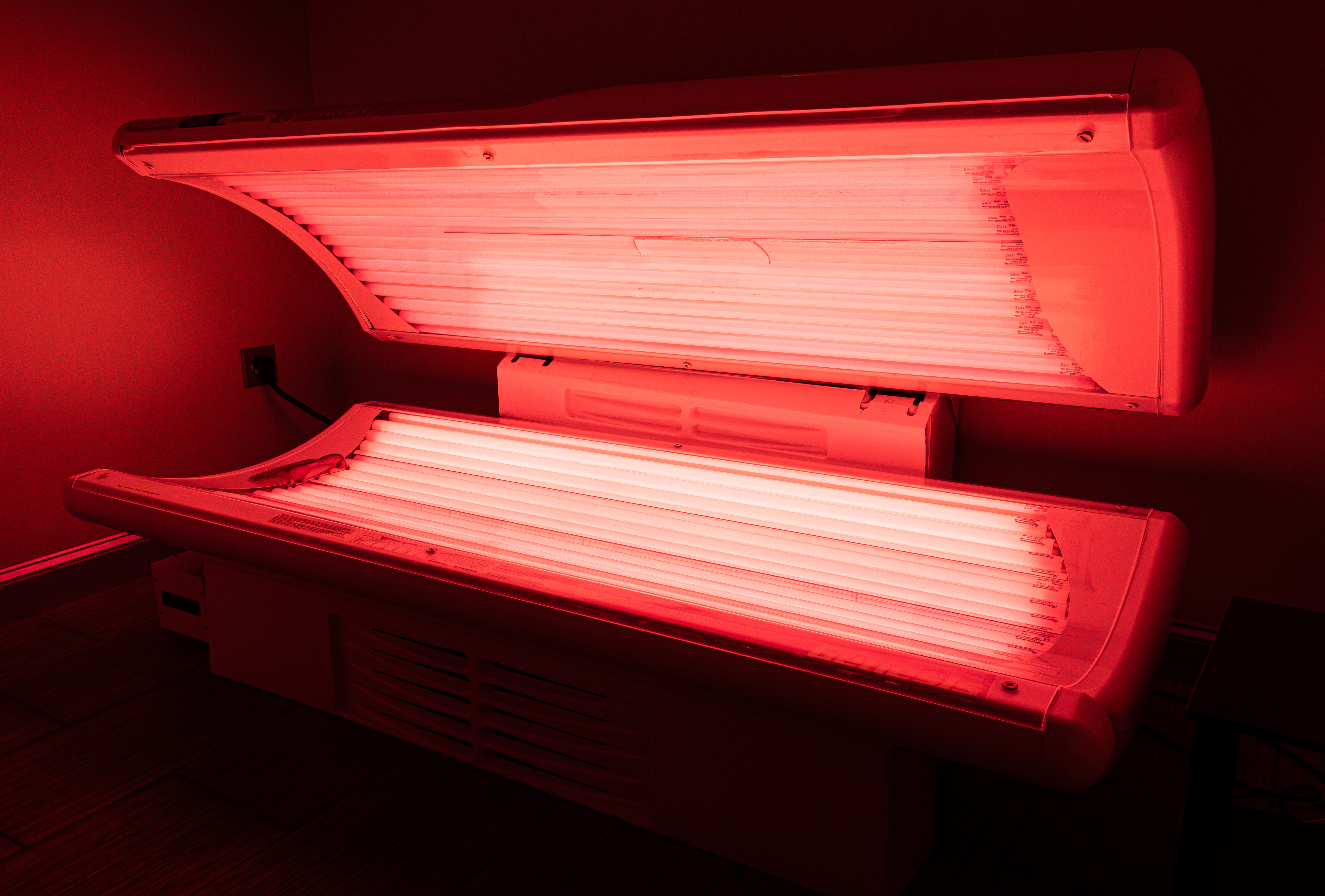 What is Red Light Therapy?
Originally discovered by NASA to treat astronauts, Red Light Therapy utilizes red-colored low-level wavelengths to penetrate into the skin for a wellness treatment inside and out. In a spa-type setting like ours, it is known to correct wrinkles, scars, and persistent wounds.
It is designed to strengthen the skin cells mitochondria and can reach 5 millimeters below the skin's surface to aid in the production of collagen and elastin proteins. This treatment is meant to directly stimulate the skins natural regenerative properties. Red Light Therapy is known to remove the bacteria in the skin that causes acne and damaged skin.
Bronze Bootique is proud to offer this service to our clients and any questions about tanning prep or Red Light Therapy, in general, we would be more than happy to answer. Call or stop in to receive more information on what Red Light Therapy Treatments can do for your skin.
How many treatments are needed to be effective?
In the first 4 -12 weeks, you should consider three sessions a week to achieve maximum wellness results. Afterward, switch to once a week to keep the benefits you gained.
Skin will be noticeably softer and smoother after just 3 or 4 sessions. A reduction of wrinkles is known to happen after 60-90 days of consistent use.
Is Red Light Therapy effective on all skin types?
The short answer, Yes! Red Light Therapy is known to have positive results on all skin types.
It is recommended, however, the skin is clean of all obstructions prior to light treatment. 
How should I prep for a session?
For maximum results, it is recommended that you:
- Exfoliate continuously before a session.
-Remove all makeup or moisturizers on your skin
-Consider a prep spray before treatment.
-Make sure to moisturize your skin post-session to replenish the moisture in your skin cells.
Are there side effects?
Red Light Therapy is a safe and easy way to rejuvenate your body down to your cells. There are currently no side effects known in direct relation to Red Light Treatment.
Stop on in to try a session and feel the change and relaxation for yourself after just one treatment!